DIY Pill Hiders
DIY Pill Hiders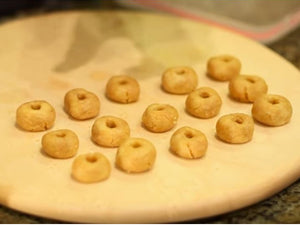 Need a little help getting your dog to take his pills or supplements? Try this recipe for all-natural pill hiders!
What You'll Need:
2 tbsp goat's milk
1/4 cup chickpea flour
2 tbsp creamy peanut butter
Chopstick (or other similar tool to make holes)
Directions:
Combine all ingredients and mix well
Roll dough into small balls
Create holes with chopstick or other tool
Refrigerate for up to two weeks
Not a DIY person? We carry Pillbuddy's all natural duck flavored and peanut butter and banana flavored pill hiders both in store and online.