The Eco-Friendly Pet Owners Guide
The Eco-Friendly Pet Owners Guide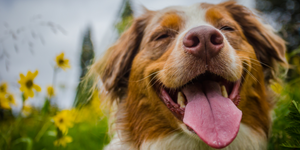 Want to help the planet while getting some awesome stuff for your pet? Here at Petwell Supply, we carry a wide range of eco-friendly products for all kinds of activities!
To start out, how about something locally made? Whale's Tale Upcycled Rope Leashes are created here in New England! No two are the same and they come with different colored binding. They're fashioned out of salvaged lobster rope from beaches and turned into 6' foot leashes for your furry friend.
For another great leash, try out the Mountain Dog up-cycled climbing rope leashes. They come in two options, a 6' leash with the standard handle and clip scenario. Or, for a more versatile option, the 7' leash can become hands-free with a quick tie around the waist. Both sizes come in many different colors and patterns, check them out in-store or online to find the best fit for you!
We also have some great products for in-home eco friendly grooming. Earth Rated wipes are hypoallergenic and made with some great ingredients like shea butter and aloe vera. These compostable wipes will make your dog's coat smooth while also cleaning off any dirt in between bath times. If you are looking for something even more environmentally friendly, we have our own Grooming Cloth DIY kits made in store. Washable and easy to use, all you do is add water and some of your favorite shampoo and you've got a great reusable kit for your dirty dog. If you don't want to accrue a bunch of plastic soap bottles, we have shampoo bars that come in compostable packaging as a great alternative.
For a great way to store treats, try out out custom mason jars with flip tops as a way to keep your treat fresh without having to put them into plastic bags! 
Now, for our kitty pals, we have a great eco-friendly litter option. Sustainably Yours is a great brand as their litter is made from cassava, which is a root plant, instead of plastics and chemicals that can be harmful to you and your cat. It is also flushable, which means it's able to break down naturally as it makes its way to a waste plant. Flushable litter also means less smells sticking around your house and no more poop sitting around until trash day. 
Here at Petwell Supply we have some great recycling initiatives in store alongside our great environmentally friendly products. We have our Teracycle box for your finished bags of food or treats along with any toys that have been loved to disrepair. Check out our blog on the Teracycle box here for more information on how to use it and support this great initiative!
We also have this great system we like to call our community bins. Do you have anything your dog no longer fits in, or toys your dog never really liked all that much? Well, bring them on by Petwell Supply! We have our community bins so you can drop off gently used pet supplies like harnesses and jackets. These bins are a great way to reduce all of those unused things lying around your house and recycle them for another pup to enjoy. Anyone is welcome to come by to check out the community bins and grab anything their heart desires!