Preparing Our Community for Coronavirus
Preparing Our Community for Coronavirus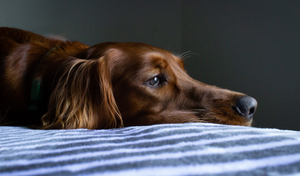 Amid widespread concerns and growing panic about COVID-19, our team at Petwell Supply is committed, now as much as ever, to keeping the pets and humans in our community their happiest and healthiest. Despite seemingly infinite reports circling about the effects of the virus in humans, and recommendations for altering our behavior to quell the spread of COVID-19, it's difficult to get concise information when it comes to our beloved non-human family members and their health and safety. 
According to the CDC, "There is no reason to think that any animals including pets in the United States might be a source of infection with this new coronavirus." There's currently no evidence to suggest that pets can get sick from COVID-19 nor that they can spread the virus to humans. The one dog in Hong Kong who tested "weak positive" for COVID-19 is believed to have gotten it from their owner and has yet to show any symptoms.
Preparing yourself and your pets for a potential outbreak in your community is important. Here are some things to keep in mind:
Wash your hands after touching your pets. COVID-19 can be killed with hot water, soap, and friction, so be sure to wash your hands thoroughly and often. The same goes for your pets: just like we disinfect the things we touch in our homes (door handles, tables, phones, etc) we can do the same with our furry friends. If you are concerned about your dog or cat being exposed to COVID-19, give them a bath with dog- and/or cat-friendly shampoo. COVID-19 is a virus, not bacteria, and therefore does not respond to anti-bacterial soap in particular. You do not have to purchase an anti-bacterial dog or cat shampoo. A Petwell classic, Skout's Honor Probiotic Shampoo & Conditioner 2-in-1 for Dogs & Cats

 is what we use in our grooming salon, and sell in our store as well.

Stock up on 2-3 weeks worth of pet supplies in case you have to be quarantined or choose to self-quarantine. We stock our most popular dry dog food

 brands and recipes in our store or can ship it to your door, when purchased online. We can also special order larger quantities of any recipe of wet or dry food for cats and dogs from the brands we carry for pick-up in store (for more information on special ordering, send us an email at

info@petwellsupply.co

m). Don't forget the other essentials such as supplements your pet is taking, cat litter, and puzzle toys for your cat or dog stuck indoors

!

If you decide to self-quarantine

, include your pets. Given the possibility of humans contracting COVID-19 from an animal who's been exposed, it's recommended that you limit your pet's interaction with other animals, people, and spaces to contain any possible transmission. Should someone in your household (roommate, child, partner, etc.) fall ill with COVID-19, or show similar symptoms,

cancel any and all plans your pet may have

. This may include grooming visits, veterinarian visits, dog-walking appointments, or pet-sitting/check-ins in a home under quarantine. Limit interaction between people who are symptomatic and their pets if possible (have someone in your home who isn't showing symptoms take care of the pet) and eliminate all unnecessary outside time. 
We don't know what the next few months have in store, but we are here to support you. We can keep our community safer and healthier by washing our hands, communicating with each other when we suspect we're getting sick, and taking care of our own and our pets' health to the best of our abilities. If you have any other questions about preparing your pet for a possible outbreak, schedule a free phone consultation to talk with our founder and owner, Emily, about the best solutions for you. Wishing you all a safe and healthy spring!